Biography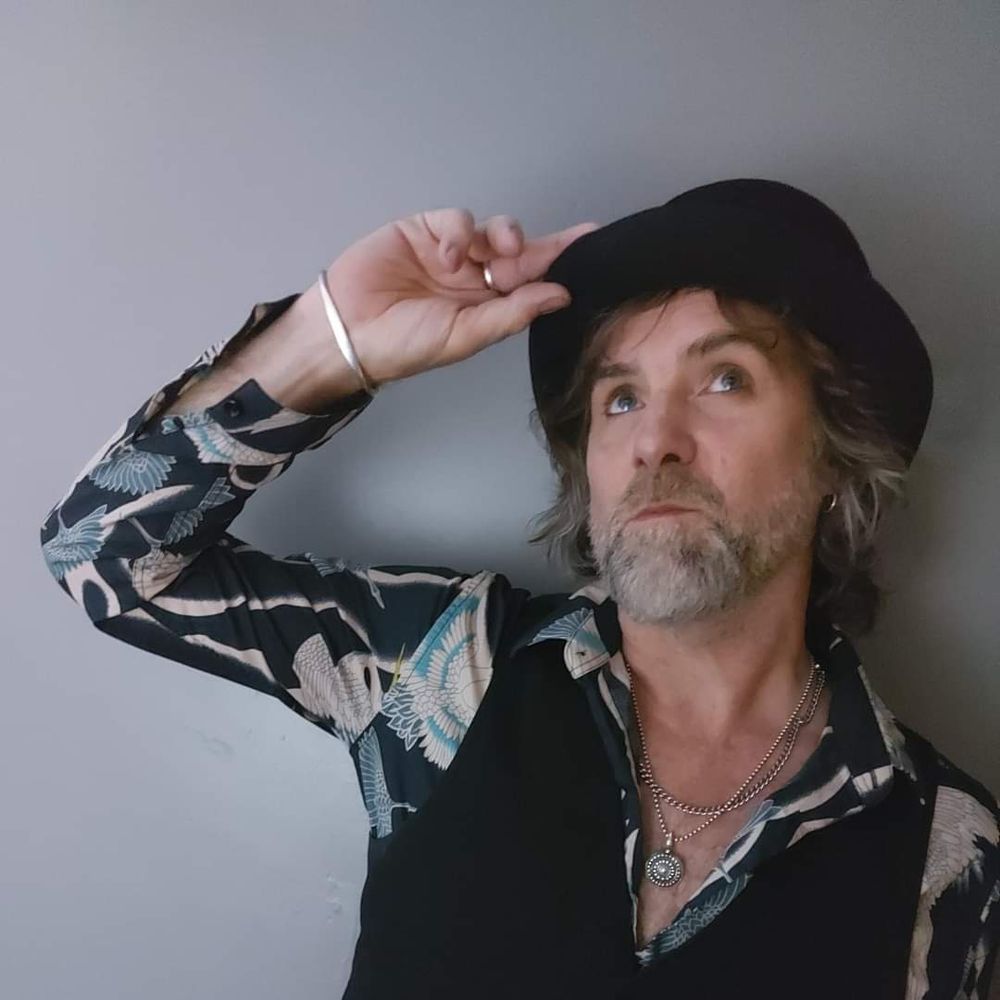 Slyder Smith
Biography
Slyder Smith first swaggered onto the stage as lead guitarist with glam-tinged power popsters, Last Great Dreamers. After releasing four studio albums and one live album on their own label, Ray Records, & having toured extensively throughout the UK & Europe with LGD, Slyder now takes centre stage leading new band Slyder Smith & The Oblivion Kids (Tim Emery, Bass and Rik Pratt, Drums) in an honest outpouring of grit, glamour and emotion.
After a successful Kickstarter Campaign, the trio set up camp for three intense weeks of recording during April 2022 at the Brown Studios in Oxfordshire. Surrounded by rolling countryside with majestic red kites swirling overhead, the band worked tirelessly alongside legendary Producer, Pete Brown (who has worked with the likes of George Harrison, Siouxsie & the Banshees, Marc Almond, The Smiths & Diamond Head as well as being musical director, vocal arranger & guitarist, in his father's (Joe Brown) & sister's (Sam Brown) touring bands & producing Sam's platinum selling album Stop), to whip into shape a carefully curated, explosive mix of rock anthems, with a few surprises thrown into the mix. With lyrics that speak from the heart, Slyder has delved deep into his own psyche over lockdown and explored numerous new guitar styles, resulting in what can only be described as his best and most eclectic musical output to date.
Slyder says "This album has been a real labour of love for me, I've really put my heart & soul into it. Over the last year or so I've been working very hard developing my guitar playing, music & lyric writing pulling myself in all sorts of directions, really stretching myself. I feel I have accomplished what I set out to do, create songs from the heart in no specific genre & perform them to the best of my ability on the record. I guess for years I have been a frustrated lead singer so I have relished the opportunity to showcase what I can do vocally also".
On the strength of the new recordings Slyder has also just signed a publishing deal with Cherry Red Songs… "I'm really hopeful that with Cherry Red's help we will find plenty of opportunity for my new music to be used commercially."
To celebrate recording the final mixes of their debut album, the band chose not to take a well-deserved break, instead, they went straight into a week of rehearsals to prepare for what was to become their first live performance as Slyder Smith & The Oblivion Kids. On May 2nd, the three-piece strutted onto the Main Stage at HRH Ibiza Road Trip in front of a packed house to open the 5-day rock festival!  
The band plan a string of single & video releases throughout the summer & will perform their UK debut show In London at Pump It Up Festival on Sat July 2nd.  followed by a demanding schedule of live dates including a 9 date UK tour as special guest to Swedish groove-rockers, The Electric Boys in Aug/Sept to coincide with the release of the debut album. Further headline & festival live dates are planned for the rest of the year in UK & Europe.
Charm Offensive by Slyder Smith and the Oblivion Kids will be released through Ray Records on 12" black vinyl, digipak CD and digital download, August 2022, distributed worldwide via Cargo Records.